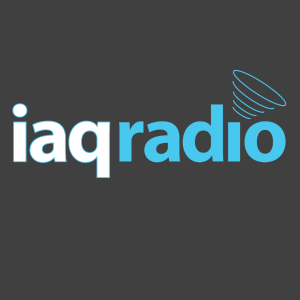 Friday Apr 27, 2018
Tedd Benson - Bensonwood & Unity Homes Bridging the Gap! The Search for a Better Way to Build & Bob Krell - Healthy Indoors Magazine An Industry Upate
This week on IAQ Radio+ we look forward to a great discussion on better ways to build and an industry update. Tedd Benson of Bensonwood and Unity Homes and Bob Krell of Healthy Indoors Magazine are our guests this week. 
Tedd Benson the founder of Bensonwood (1973) and Unity Homes (2012), has devoted his life to developing a better way to build. A key figure in the revival of timber framing in America, he was one of the founders of the Timber Framers Guild of North America (1984) and authored four books on the subject. Through the decades, Bensonwood established itself as a creative leader in timber frame design, engineering, craftsmanship, and CAD-CAM technology. This work has taken the company to nearly every state in the U.S. (Oklahoma is a holdout), as well as Canada, England and Japan. Today, Bensonwood continues that leadership, pioneering the use of Mass Timber and Cross Laminated Timber's CLT's in buildings large and small. After having spent many years with the Bensonwood team developing processes, systems, logistics, and technology, Tedd went on to found Unity Homes, now a sister company, with the objective to make high performance homes affordable and normal. Tedd is a nationally known speaker and presenter and is the recipient of many awards, including an honorary doctorate from Unity College, and most recently, The Granite State Award in recognition of his statewide and national influence on best building practices. Tedd will give us a look at his vision of the future and how his company is part of that future right now!
Bob Krell of Healthy Indoor Magazine will also join us to talk about the state of the IAQ, restoration and home performance from his perspective. He is just returning from the Home Performance Conference this week in Philadelphia and he goes to just about every conference relevant to IAQ and Home Performance across the country. We will talk to Bob about where we are and prognosticate about where we are headed. Bob is also preparing for an ambitious first in the industry when his group will be simulcasting the 
Maine IAQ and Energy Expo
May 1-2, 2018
 in Portland, Maine.
Comments
(0)
To leave or reply to comments, please download free Podbean or