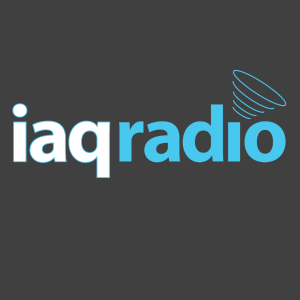 Friday Dec 02, 2022
Rick Sims & Pete Consigli - Florida Hurricane Response/Recovery, HVAC Pro's Perspective & Andy Äsk Building Science Symposium Preview
This week we welcome Rick Sims and Pete Consigli for a report on Hurricane Ian recovery, HVAC industry update and the Andy Ask Building Science Symposium aka Winter Break. It's always great to have the Restoration Industry Global Watchdog join us and this week we also welcome his SW Florida HVAC expert and friend Rick Sims. This show will not only give us some insight into the current events in Florida but will go into some HVAC related issues that are front and center in the industry today.
Rick Sims is a Florida mechanical contractor with over forty years experience in dealing with Climate Zone One moisture levels. Rick serves on the Mechanical Technical Advisory Committee for the Florida Building Commission and teaches code related topics all over Florida. Rick has been teaching HVAC professionals since 1987. Rick has collected field data for Andrew Ask for many years and has assisted in research projects involving use of dehumidifiers with central air conditioning systems.
Pete Consigli is a Restoration Industry Association (RIA) Certified Restorer (CR) and Water Loss Specialist (WLS) and has been a member of the Restoration Industry Association since 1977. Over the years he has been an active volunteer and filled various association leadership roles. Pete is RIA's "Resident" Historian and an archival resource to the industry. In 2008, Pete received RIA's most prestigious honor for excellence in restoration, the Martin L. King award. In 2012 RIA made Pete the second honorary member to its association, only the third such honor in RIA's 75 years.
The RIA recognized Pete in 2021 at their 75th Diamond Anniversary Convention in Orlando, Florida by naming its new scholarship program, "The RIA Pete Consigli Educational Scholarship Award" in his honor. RIA presents the award at its Annual Convention and Exposition. When asked, Pete advises the RIA education committee and staff on matters impacting the restoration industry and its members. In his 5th decade in the industry Pete enjoys his reoccurring role on IAQradio+ as the "Restoration Global Watchdog. He is well-known as the Building Science Summer Camp's "Executive Chef Emeritus." Pete and long-time friend Cliff "The Z-man" Zlotnik, CR, WLS, CIEC are Consigliere's (advisors) to the Moisture Mob!
LEARN MORE at IAQ Radio+
Comments
(0)
To leave or reply to comments, please download free Podbean or