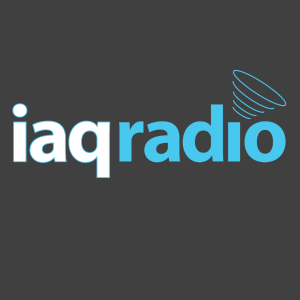 Friday May 19, 2023
Norris Gearhart, CR - Infection Control Risk Assessment (ICRA), Disinfection & Diversification Opportunities for Restoration Contractors
This week we welcome Norris Gearhart EVP of Regulatory and Business Practices at First Onsite Property Restoration for a show on Infection Control Risk Assessment, Disinfection and Diversification Opportunities for Restoration Contractors. LEARN MORE at IAQRadio+.
Norris Gearhart is the Executive Vice President of Regulatory Business Practices for First Onsite Property Restoration. Norris has a long career as a solutions-focused leader, coach, and educator. He began his career in the restoration industry in 1985. He has had responsibilities in both the restoration and insurance realm over the span of nearly four decades. During this time, Norris owned or has been part owner of two successful full-service restoration companies building multi-million-dollar books of business. He brings considerable skills and expertise to the table, including being an OSHA outreach trainer for Construction and General industry, loss site inspections, estimating, project management, and as an instructor for the RIA Certified Restorer (CR), Fire Loss Specialist (FLS), and Environmental Risk Specialist (ERS) courses. He is currently serving as a voting member of the IICRC standards committee with the development of the S410 Infection Control Cleaning Standard.
As the CEO of Gearhart and Associates, he created and delivered training and consulting services to equip Infection control practitioners, facilities managers, general contractors, disaster response contractors and sub trades with real-world practical knowledge to safely perform work in high-risk environments.
Norris was the COO of TOMI Environmental Solutions, where he implemented and administered policies and procedures and was instrumental in obtaining the EPA registration for SteraMist as a Hospital Disinfectant. Subsequently, he was chosen as a member of the US Aid and World Health Organization team challenged with customizing a disinfection chamber for the Ebola outbreak in Africa. He also responded to global projects including outbreaks of Mears Coronavirus in Saudi Arabia.
In 1995 he established a Restorx franchise for Johns & amp; Lyng Pty Ltd in Melbourne, Australia, now the largest publicly traded restoration group in Australia. While there he taught the Association of Specialist in Cleaning and Restoration (ASCR) now the Restoration Industry Association (RIA), Certified Restoration Technician course multiple times. This was the first time there were CRT's trained and certified outside of North America.
Comments
(0)
To leave or reply to comments, please download free Podbean or