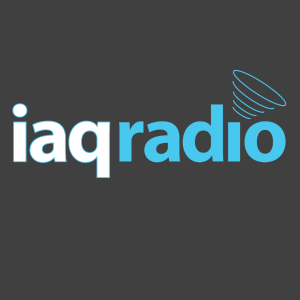 Friday Jul 08, 2022
Dave Dorman, DVM, PhD - Rima Habre, ScD - Megan Harries, PhD - NASEM - Why Indoor Chemistry Matters; What the Findings Mean for Practitioners
This week we welcome Dr. Dave Dorman, Dr. Rima Habre, and Dr. Megan Harries for Part 1 of our 2 part show on the National Academy of Sciences Report called "Why Indoor Chemistry Matters". We will focus on what the findings mean for practitioners!
David C. Dorman, DVM, PhD is a professor of toxicology in the Department of Molecular Biomedical Sciences at North Carolina State University. Dr. Dorman's research interests include neurotoxicology, nasal toxicology, pharmacokinetics, and cognition and olfaction in animals. Dr. Dorman is an elected fellow of the Academy of Toxicological Sciences and a fellow of the American Association for the Advancement of Sciences. Dr. Dorman is a diplomate of the American Board of Veterinary Toxicology and the American Board of Toxicology. He has chaired or served on several National Research Council committees and is a National Associate of the National Academies of Sciences, Engineering, and Medicine. He completed a combined PhD and veterinary toxicology residency program at the University of Illinois at Urbana Champaign and holds a Doctor of Veterinary Medicine from Colorado State University.
Rima Habre, ScD is an associate professor of environmental health and spatial sciences at the University of Southern California (USC). She leads the Exposure Sciences Research Program in the USC National Institute of Environmental Health P30 Center. Her expertise lies in environmental health, air pollution, and exposure sciences. Her research aims to understand the effects of complex air pollution mixtures in the indoor and outdoor environment on the health of vulnerable populations across the life course. Dr. Habre's expertise spans measurement, spatiotemporal and geographic information system–based modeling, and mobile health approaches to assessing personal exposures and health risk. She co-chairs the Geospatial Working Group in the nationwide National Institute of Health's Environmental Influences on Child Health Outcomes program. Dr. Habre received her ScD in environmental health from the Harvard T.H. Chan School of Public Health.
Megan E. Harries, PhD is a program officer with the Board on Chemical Sciences and Technology at the National Academies of Sciences, Engineering, and Medicine. She is the director of the Committee on Emerging Science on Indoor Chemistry, which authored the recently released report on Why Indoor Chemistry Matters. Trained as an analytical chemist, Dr. Harries received a BA from Fordham University and a PhD from the University of Colorado Boulder. Prior to joining the National Academies, she was the recipient of a National Research Council Research Associateship, which she spent at the National Institute of Standards and Technology developing methods for more sensitive and repeatable chemical characterization of trace forensic evidence.
Comments
(0)
To leave or reply to comments, please download free Podbean or